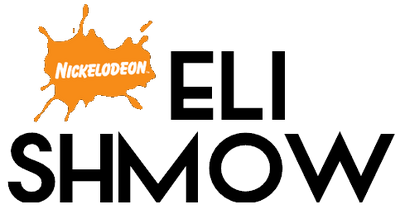 Eli Shmow is an Award-winning animated Nickelodeon original series created by EliNinja. It aired it's first episode on September 3rd, 2007 (gaining around 2.3 million viewers) and follows the daily life of the young-but-old-at-the-same-time titular boy. The series concluded on November 14th, 2016 after a total of 5 seasons and 130 episodes over the course of 9 years, 2 months and 2 weeks. Reruns are rated TV-PG-V (occasionally TV-PG-DV since Season 7) in the US due to its dark humor. 
The show has won 7 awards and was nominated for 12 during its run on Nickelodeon.
Setting
The series is set in the town of New City, Oregon (claimed to be "the best town in the world" by it's unofficial mayor, King Jerk). The town is filled with not-so-caring individuals (with Eli thinking they're "so nice", oblivious of some of the individuals' behavior) and crazy randomness (such as giant balloons flying in the air for no reason, animals going into people's houses, and people having unexpected seizures out of nowhere). Despite this, Eli still loves his town....and his random friends.
Characters
Main Characters
Chrome (voiced by Jack DeSena) - Chrome is a male robot who hangs out with Eli sometimes. He also comes from a now-destroyed place called "The Void".
Bagel (voiced by IAmBagel) - a talking bagel who wears a "B" hat and hangs out with Eli as well. He can also speak a secret language that can explode pizza.
Hat (voiced by Son of Hat) - a talking hat who is just as adventurous, random and skillful as Eli.
Recurring Characters
Episodes
Main article: Eli Shmow/Episodes
Broadcast
Since it's 2007 US premiere, Eli Shmow has became popular in many other countries around the world. It is also syndicated on several channels in the US.
United States
Nickelodeon - first-run; 2007-2016 / reruns; 2016
Nicktoons - repeats; 2008-present
EliShows - repeats; 2010-2016
Nickelodeon Family - repeats; 2015-present
Nicktoons Family - repeats; 2015-present
Kingson - repeats; 2015-present
MTV - repeats; 2016-2017
Canada
YTV; first-run; 2007-2013
Teletoon; first-run; 2014-2017 / reruns; 2017-present
Nickelodeon Family; repeats; 2015
United Kingdom
Nicktoons - first-run; 2008-2017 / reruns; 2017-presents
CITV - repeats; 2011-2014
Japan
Nickelodeon; first-run; 2008-2009
Animax; first-run; 2010-2017 / reruns; 2017-presents
Community content is available under
CC-BY-SA
unless otherwise noted.