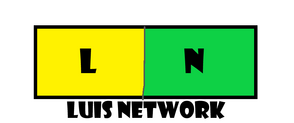 Luis Network (abbreviated as LN) is a Brazilian-American cable television channel and was founded by the creator Luis Augusto on March 25, 1959. It is owned by Viacom, MTV Networks, Estúdios Globo and Warner Bros. The channel it was freaturing with the cartoons, live-action shows, films. The channel was first released the program named "SpongeLuis AugustoPants" released in 1959.
History
TBA
Programming
Original programming
Acquired programming
SpongeBob SquarePants (1999-present)
Woody Woodpecker (1959-present)
Mickey Mouse (1960-present)
Looney Tunes (1959-present)
Ed, Edd n Eddy (1999-2013, Seasons 1-4 only)
The Fairly OddParents (2001-2013)
Monica's Gang (1976-present)
Johnny Test (2005-2008)
Family Guy (1999-2013, Seasons 1-6 only)
The Ren and Stimpy Show (1991-present)
Oh Yeah! Cartoons (1998-2013)
Beavis and Butthead (1993-2006, Seasons 1-3 only)
Silly Symponhies (1960-present)
Riochet Rabbit (1969-present)
Tom and Jerry (1959-present)
The Simpsons (1989-2015, Seasons 1-20 only)
Animaniacs (1993-present)
Pinky and the Brain (1995-present)
Felix the Cat (1959-present)
Rugrats (1991-2017)
The Adventures of Jimmy Neutron: Boy Genius (2002-2018)
Clarence (2014-2016)
Uncle Grandpa (2013-2019)
Tiny Toon Adventures (1990-present)
Zorro (1959-present)
The Pink Panther (1963-present)
Geo's World (1989-2013)
Scooby-Doo (1970-present)
World of John (1989-2019)
The Flintstones (1965-present)
El Chavo del Ocho (1980-2014)
The Jetsons (1973-present)
El Chavo Animado (2009-2014)
Greeny Phatom (1995-2009)
Scooby-Doo, Where Are You? (1973-2003, returns from 2009)
Teen Titans (2003-present)
Rocko's Modern Life (1993-2015)
Hey Arnold! (1996-2013)
Ni En Vivo Ni En Directo (1997-2017)
Mi Recinto (2001-2017)
The Christian Núñez Show (1988-present)
Sitio do Picapau Amarelo (1960-present)
Movies
Galleries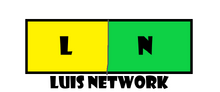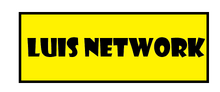 Community content is available under
CC-BY-SA
unless otherwise noted.