Sorry...

But this television show has been cancelled due to low viewership, unfavorable critical reviews, or to make room for new television programs. You can justify this cancellation by contacting a local administrator.
Rated PG-13 - Parents Strongly Cautioned

This article is rated PG-13, meaning it contains content that may be inappropriate for readers under 13.

SpongeBob vs. Aliens

Genre

Action, Horror, Mystery, Sci-Fi

Created by

JellyfishJam38

Executive Producer

JellyfishJam38

No. of Seasons

1 (so far)

No. of episodes

15 every season

Channels

Sponge Network, Sky1, Syfy

Original Run

13 March, 1999 - present
 SpongeBob vs. Aliens is a spin-off of SpongeBob SquarePants revolving around SpongeBob and the gang fighting aliens! Anyone can join!
Rules
Don't delete episodes you didn't create.
If you make a transcript, do not go overboard with the violence. Moderate violence in the transcripts is allowed, but strong violence must be described discreetly.
Do not do off-topic episodes (example: Pie is Tasty: Patrick eats a lot of pie.)
Each season has 15 episodes.
No vandalism.
I must write season finales.
Have fun!
Episodes
Season 1
Pilot (SpongeBob vs. Aliens) - written by JellyfishJam38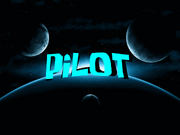 After witnessing an alien spaceship crash, SpongeBob, Sandy, Krabs, Squidward, Patrick, Plankton and Jake form a group investigating aliens. But will the beginning be the end, as a mind-controlling parasite begins to sweep through Bikini Bottom? (TV-14-LV) (BBFC 12)
Searching For A Sign - written by Ponyo Fan
After scientists try to pass off the alien invasion as a figure of everyone's imagination caused by a mad scientist's drug (which SpongeBob and his friends know isn't true), they try to find a reasonable explanation for the attacks. (TV-PG-LV) (BBFC PG)
Numbered Death - written by JellyfishJam38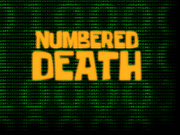 The gang wake up and find numbers written on them. At first, they think someone was just writing on them, until they find Larry the Lobster dead with the number "1" on him. SpongeBob is number 2, so how long can he survive? Will the aliens reveal themselves? (TV-14-DLV) (BBFC 15)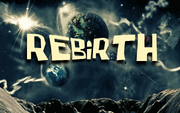 Rebirth - written by Ponyo Fan
After SpongeBob is killed, the rest of the gang discover the only way to get him back is to battle Death, who turns out to be a supporter of the alien league. The ultimate battle is on! (TV-14-V) (BBFC 12)
The Nightmare - written by JellyfishJam38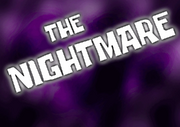 SpongeBob and the gang have to deal with aliens that put their victims in a coma, then manifest themselves into the form of their victims' nightmare and kill them. Can they distinguish between fantasy and reality? (TV-14-LV) (BBFC 15)
Xenophobia - written by MrFluffman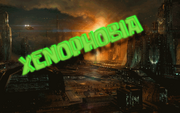 A psychiatrist is attacked by an alien that forces him to feel intense fear, bordering insanity. Fleeing, he meets up with SpongeBob and the gang, who are infected as well. Can Patrick, who was in the bathroom, save the group? (TV-14-V) (BBFC 12)
Codename: Medusa - written by JellyfishJam38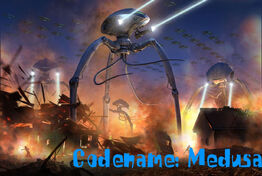 The gang investigate a series of deaths in which the dead have no wounds, to find during every death, there were a set of glowing eyes in the area they were in. Investigating further, they find the eyes belong to a gorgon-like group of aliens, who are trying to enter our world! (TV-14-DV) (BBFC 12)
Something Has Survived - written by JellyfishJam38
The gang are called into investigations at a former nuclear test site because of suspicious activity. What they find there is worse than they ever could have imagined: mutated fish who survived the explosion are plotting to restart the reactor again and blow up Bikini Bottom, with the help of a demonic force. SpongeBob and Patrick are kidnapped by the survivors, who want to use their blood for a nuclear ritual, so it's up to the rest of the gang to thwart the plan and stop their hometown from becoming a barren wasteland. (TV-14-LV) (BBFC 12)
Squirm - written by JellyfishJam38
While cleaning up the nuclear fallout left from last episode, Jake finds an underground species of killer worm, and learns their dangers the hard way: he is eaten from the inside out by them. This spreads mass hysteria around the gang, as they do not even know what the creatures are. As paranoia eats their consciences away, the worms begin to spread and the death toll rises higher. Will the worms be wiped out, or will the gang be left wormeaten? (TV-MA-V) (BBFC 15)
Note: This episode was originally rated 18 by the BBFC for "frequent strong gore", but was re-rated 15 for "strong gory horror" under current BBFC guidelines. The episode is banned on some channels before 9pm due to what it was originally rated.
Sign-Ups
Trivia
This show ranges from TV-PG and TV-MA.
Many of the aliens are recurring and appear in many episodes.
Idea Corner
You can write any ideas for Season 2 of SpongeBob vs Aliens, but use good grammar, and no crossovers, please. Thank you!
Awards
See Also
Community content is available under
CC-BY-SA
unless otherwise noted.