Hey, all you good people! It's your pal, Daniel! Part-time goofball, part-time gamer, overall me. Since joining this wiki in 2015, I have a vision to one-up the rest of y'all, and trust me, when I say that, I really mean try to become the most original. Nostalgia is my middle name.... Nowadays, I'm at the other FF site. You just don't really know it, yet. Cheers!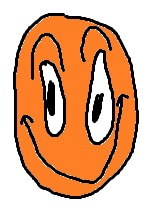 | | |
| --- | --- |
| | This user is a fan of the old Nickelodeon. |
| | |
| --- | --- |
| | This user is a fan of Invader Zim. |
| | |
| --- | --- |
| | This user is a fan of SpongeBob SquarePants. |
Stats
My favorite pages
People that I like on This wiki
BaconMahBoi- The guy who loves to iron Stimpy's clothing and the frog on a unicycle and cray-cray Pearl and a robot-hugging Peridot
RISKY D. DINGO- The guy that loves to dahl on for infinity
TechKon (SpongeTechX)- An awesome guy that made an awesome fanon channel, Vision
Thatstuff- A good guy. nothing else to say
Chaossy- An awesome dude who made some random DragonBall Z OC, Chaos
IAmBagel- An awesome admin of this wiki who tries to keep order (R.I.P. Supreme Dictator) :-(
Curiousgorge66- Pretty cool guy. Loves his PB&J Otter OC, Sophie
TheChromePerson- A good guy, nonetheless
StrongBadHR90- A dank guy who makes dank shows
Jcpag2010- Good guy, end of story
EliNinja- Pretty awesome dude with cool shows until his departure.
Contact Me!
https://www.twitter.com/DGTheFirst
https://www.roblox.com/users/1407913/profile
Community content is available under
CC-BY-SA
unless otherwise noted.